Message from Dean Annette Bourland Huizenga
Where is God at work? How can we participate?
These two questions inspire the mission of the University of Dubuque Theological Seminary (UDTS).
In 1852, God was at work in Dubuque, Iowa, on the "Western frontier" of the United States, when a pastor began training ministers for congregations of German immigrants.
In the 21st century, God continues to work—in Dubuque and throughout the world. At UDTS, we still train students
to expand their awareness of God's desire for justice and mercy,
to develop the many skills needed by today's Christian leaders, and,
to practice spiritual disciplines that will nurture in them a deeply satisfying relationship with the Triune God.
The students at UDTS learn how to pray and how to study, how to grow in mutual relationships and how to serve with righteousness and compassion. The graduates of our programs are equipped to live out the gospel of Jesus Christ in a variety of ministry contexts.
If you sense a call to join God's mission and want to know more of the depth and breadth of the Christian faith, then we welcome you to our learning community. For more information about applying: Click here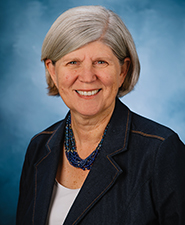 Annette Bourland Huizenga
Dean of Seminary