Charles C. Myers Library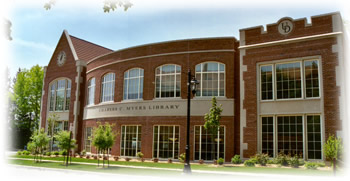 The collections at the two institutions are complementary. Specialties at the Charles C. Myers Library include materials of the Reformed and United Methodist traditions, Native American history, philosophy, and world religions. In addition, the Wendt Collection focuses on character and ethics. The Reu Memorial Library is particularly strong in Lutheran studies, Latin American liberation theology, feminist theology, and theology and literature.
The two institutions are located less than one mile from each other. A daily courier service between UD and Wartburg facilitates loans between libraries. Other libraries in the area with relevant resources include Carnegie-Stout Public Library, Clarke College, Emmaus Bible College, and Loras College.
For more information please go to: http://www.dbq.edu/Library/